We are sorry to announce the death of Steve Weber in January 2020. He was a long-term member of faculty at Washington State Vancouver, seeing its transformation from several rooms on Clark College campus to its new, bustling campus in Mount Vista, with many more faculty and thousands of students. In the course of his time at WSU Vancouver, Steve served as Anthropology Program Leader, as well as Assistant Director of Liberal Arts and Director of Research and Graduate Studies. For his many professional and personal contributions to WSU Vancouver, he will be greatly missed.
Steve was an archaeologist and archaeobotanist working throughout the world. He received his B.S. and M.A. in anthropology from Northern Arizona University. After working several years as a consulting archaeologist, he returned to graduate school at the University of Pennsylvania where he received his Ph.D. in 1989. He joined WSU Vancouver in 1994 and remained there for the rest of his career, retiring as Professor of Anthropology in December 2019.
The theme of his research was how and why people adopt new subsistence strategies, and how change in subsistence systems relates to change in material culture and settlement systems. With a colleague, Steve Emslie (Professor of Biology and Marine Biology at University of North Carolina Wilmington) he co-founded the Society of Ethnobiology and the Journal of Ethnobiology in order to promote the interdisciplinary study of human interaction with the natural environment. He was committed to promoting the creative fusion of biological and anthropological approaches to the study of humans and their surroundings. After arriving at WSU Vancouver in 1994, he was involved in projects throughout Asia. He maintained a special interest in palaeoethnobotany but regarded himself first and foremost as a field-oriented archaeologist. His excavation experience was extensive, including SW United States, India, Thailand and Pakistan. Steve was widely respected as an archaeologist and botanist, and his loss to the field of archaeobotany is considerable. A long and detailed obituary of Steve can be accessed at The Archaeobotanist.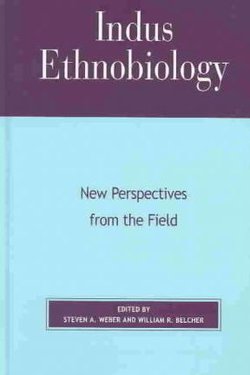 Indus Ethnobiology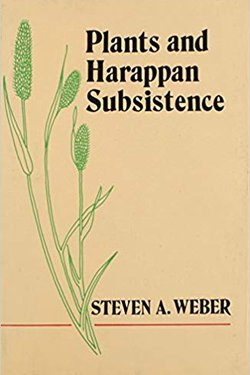 Plants and Harappan Subsistence
| | |
| --- | --- |
| PDF | Weber, Kashyap, and Mounce 2011. Archaeobotany at Farmana: New Insights Into Harappan Plant Use Strategies. In: Excavations at Farmana. V. Shinde, T. Osada and M. Kumar (eds). RIHN, Nakanish Printing: Kyoto, 808-823. |
| LNK | Kashyap and Weber 2010. Harappan plant use revealed by starch grains from Farmana, India. Antiquity, 84. |
| PDF | Weber, Lehman, Barela, Hawks and Harriman 2010. Rice or Millets: Early Farming Strategies in Central Thailand. Archaeological and Anthropological Sciences, 2(2), 79-88. |
| PDF | Weber, Lehman, and Barela 2010. Ecological Continuity: An Explanation for Agricultural Diversity in the Indus Civilization and Beyon. Man and Environment, XXXV, 62-75. |
| PDF | Weber, Kashyap and Harriman 2010. Does Size Matter: The Role and Significance of Cereal Grains in the Indus Civilization. Archaeological and Anthropological Sciences, 2, 35-43. |
| PDF | Weber SA and Fuller DQ 2007. Millets and Their Role in Early Agriculture. Pragdhara. |
| PDF | Weber SA 2005. An Overview of Paleoethnobotany of the Indus Civilization. |
| PDF | Fuller DQ and Weber SA 2005. Formation Processes and Paleoethnobotanical Interpretation in South Asia. Journal of Interdisciplinary Studies in History and Archaeology, 2, 93-115. |
| PDF | Pennington and Weber 2004. Paleoethnobotany: Modern Research Connecting Ancient Plants and Ancient Peoples. Critical Reviews in Plant Sciences, 23:1, 13-20. |
| PDF | Weber 2003. Archaeobotany at Harappa: Indications for Change. Indus Ethnobiology: New Perspectives from the Field. S. Weber and B. Belcher eds. Lexington Books, 175-198. |
| PDF | Weber SA 1999. Seeds of urbanism: palaeoethnobotany and the Indus Civilization. Antiquity, 73, 813-826. |
| PDF | Weber SA 1998. Out of Africa: The Initial Impact of Millets in South Asia. Current Anthropology, 39, 267-274. |
| -- | Weber SA 1996. Distinguishing Change in the Subsistence and the Material Records: The Interplay of Environment and Culture. Asian Perspectives, 35, 155-164. |